Have you experienced parking shortages on any given day in the Vista? We have too! That's why we're partnering with Ride Jaunt, a free ride-share service provider. Carts will be hitting the roads in downtown Columbia on September 1.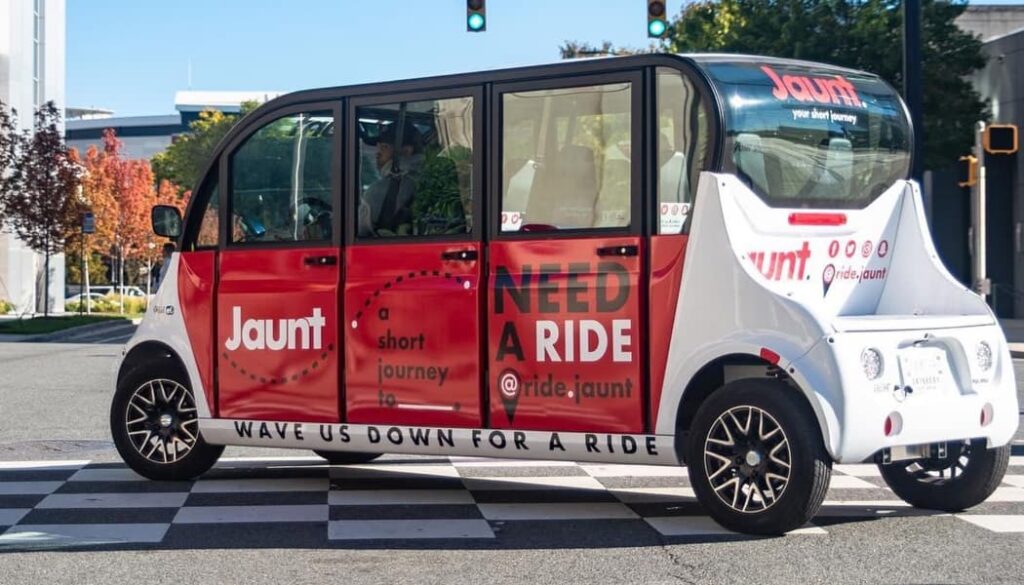 Add this unique form of advertisement to your marketing arsenal to reach a higher percentage of customers. With two options to choose from (interior or exterior), your business is guaranteed to catch the eyes of commuters and pedestrians in the entertainment districts of Columbia. Stand out by mobilizing business ads and messages through Five Points, The Vista, Bull Street District, Main Street, Williams Brice Stadium (on game days), and more!
Parking can be a hassle but your business can be a part of the solution. Grow your customer base while providing safe transportation for people in the entertainment districts of Columbia!
Call us today and see your business displayed on one of these electric vehicles.